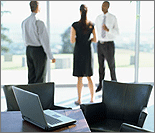 Welcome to proSPATIAL, LLC.
proSPATIAL is a geospatial technology firm specializing in GIS, Remote Sensing, LIDAR and GPS. Our offerings include Spatial Technology Sales and Services (hardware and software), GIS Implementation, Integration, Training and Project Management. 
Welcome to our virtual home where all guests are SPATIAL!
proSPATIAL is an Authorized Reseller for LizardTech and TerraGo Technologies.
For Aerial Imagery and LiDAR Data Acquistion Management CONTACT US